Note: I wrote this post over a week ago and have been thinking about writing it for ages. I finally decided that I'd publish it on my personal blog so if I'm going to take flak for it, I'll take it as me and not under the heading of one of my businesses
I have a gripe. It's been bugging me for the past few weeks and I've even had one or two rants to friends about it.
Before I tell you what it is, let me share a story with you.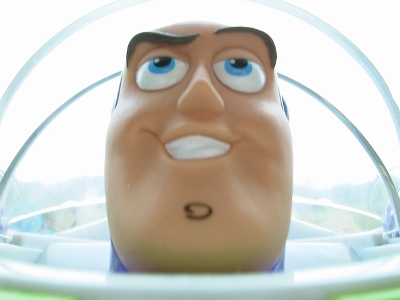 Many years ago when I worked in radio, occasionally we had to attend Group events and meetings such as Morning Crew Bootcamp (lots of breakfast show presenters all trying to out-do each other in a big room) and team building (orienteering and putting planks together to get across a fictional river). One thing I always hated about this peep into a more corporate life was the language.
Corporate buzzwords were a-plenty at these events and they used to drive me crazy. It's as if they deliberately set out to exclude people through their language or felt that by creating a buzzword it somehow made the concept it was describing more meaningful. My partner-in-crime (co-presenter) and I used to joke about corporate speak so much, we actually created a new buzz phrase and managed to slip it into conversation at Group events a couple of times.
I was walking in the local park and saw in faint writing something painted on the pavement. It said "turn and face the central aspect." Perfect! Next meeting we were at one of us said, "I think it's important we all turn and face the central aspect." Imagine how much we laughed when we started hearing people use the phrase at other meetings and even in Group memos and documents.
My self-employment since radio doesn't often deal with corporate life. We (same partner-in-crime and I) do some consultancy for major brands but as we deal with audio the general consensus is that the simpler and more natural the language the better – no room for "thinking outside the box", "moving the goalposts" or "getting onboard…with the program…in a synergistic, grassroots way."
Don't get me wrong. Some of these buzzwords and phrases are created to paint a picture or explain a concept in a more enlightening way. The problem isn't with the words it's with the importance everybody gives them. And we're all guilty of flogging certain phrases and cliches to death (me included).
Seth Godin has a way with words and describing concepts through his words that is enviable. I've just read his book "Poke the Box" and he's created phrases that never really existed before (or not with the same meaning) within the business world. Unfortunately, the moment Seth comes up with one of these words or phrases, internet marketers and online business people seem to jump on them like he's the Messiah and by touching his cloak (using his words) some of his talent and success will rub off on them.
But what does it mean when everyone starts saying it?
To begin with, it loses some of its power. And it's just words. Telling everyone they should be "shipping" (shipping = creating and releasing your work, projects etc.) doesn't mean anything if you're just saying it. Seth is all about the action and the completion of the action…not just talking about it.
So, I'm not saying that original language to describe concepts (new or old) is a bad thing. Words can be extremely powerful and motivational. But those words lose their power the more they are bandied around by people who are just looking for a new "in" word to use. And I admit I'm probably guilty of slipping a few of them into conversation myself – I can be the queen of cliches at times

If Seth (or Stephen Pressfield or Chris Brogan) created it then it must be worth saying over and over again, is not a mantra I want to live by. If they said it then it's more likely to be worth acting on the concept instead of using as a new buzzword to anyone who will listen. So, please stop telling me to "always be shipping" or I might start telling you to…. "turn and face the central aspect."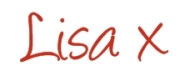 P.S. Feel free to tell me what you think, whether you agree or disagree.