I use headphones a lot in my business…I use them when I'm voicing, I use them for editing audio, I use them when I'm making screencapture videos and podcasts, and naturally I use them for listening to videos and audio online. For a long time my main set of headphones at home have been a big pair of Sony MDR-XD200, which aren't expensive but have great sound quality and are comfortable to wear for long periods of time.
But, I swap between computers often depending on what I'm doing, and these headphones are pretty cumbersome with a long cable that, even with my makeshift cable tie shortener, means they get caught up in things they shouldn't.

Anyway, this cartoon that Allison had drawn of me for the Trouble with Freedom Podcast website got me thinking that it was time to get another set of headphones…preferably a red pair!
Along comes Groupon with a deal.
If you haven't checked out Groupon yet, it's a site that offers you a different deal each day…some specific to your area and some UK wide (or whichever country you live in). I've bought a couple of their deals already and been pleased with the results, so when the offer came for some £70+ Audio Chi W-Series headphones for under £30 I was sold!
Audio Chi W-Series in Pink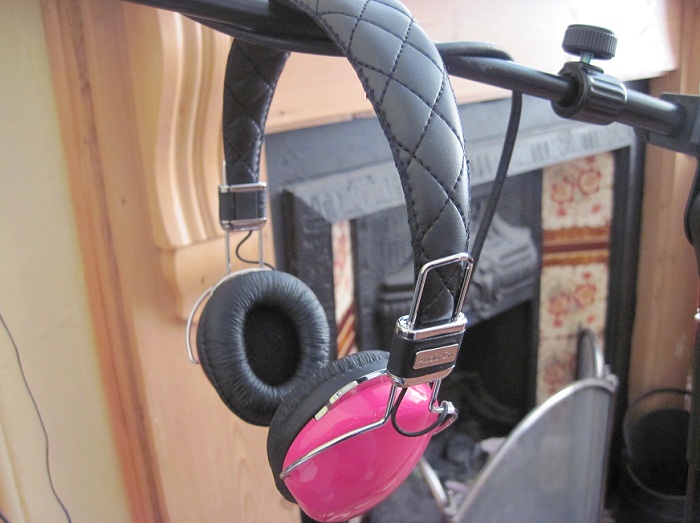 Yep, they were all out of the red ones already so I had to go for pink. They're pretty stylish to look at and, next to the Sony headphones, much smaller, and more compact and lightweight.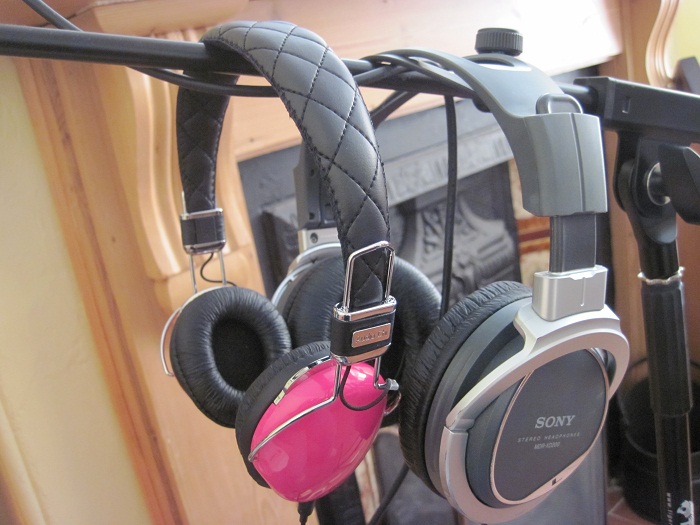 While they are very comfortable with a nice padded headband and ear protection, they're not quite as comfy as the Sony headphones – after an hour of editing I was starting to notice them (but not enough to have to take them off). The sound quality is excellent and they will be much more useful than my others for packing in a bag and using away from the house (as well as having a sensible length, woven cable that won't get tangled up with things and can be detached from the headphones if necessary).
Plus, they look amazing