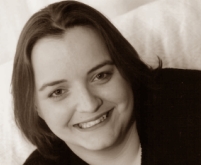 Hi and welcome to LisaHartwell.com. No, I'm not THAT Lisa Hartwell. I'm not from Atlanta, I've never been a "real housewife" and I never married an American football player.
I was born Lisa Hartwell <cough> years ago, live in the UK and I'm an Audio Producer, Voice Over, Writer, Digital Publisher and Online Marketing Consultant.
At least that's the abridged version of what I do. Within those titles I also offer:
Social Media Management
Search Engine Optimization
writing (ebooks, website copy, audio/video scripts), transcripts, templates
If I can help you in any way in your business, whether providing audio creation, editing and mixing, voiceovers, consultancy, or just a general enquiry, please fill out the contact form and tell me more about what I can do for you.
Work while I Travel
I am currently travelling the world while doing all of the above and fulfilling a long held ambition to visit new places, meet new people and catch up with family and old friends. I've not succumbed to a travel blog but you will see regular updates on my social media pages and occasionally on this website's blog.
Find me on Twitter, Facebook and Linkedin. Or click on one of the icons on the right.