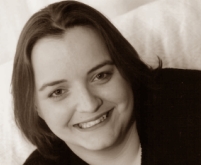 Hi and welcome to LisaHartwell.com.
No, I'm not THAT Lisa Hartwell. I'm not from Atlanta, I've never been a "real housewife" and I never married an American football player.
I was born Lisa Hartwell <cough> years ago, live in the UK and I'm a Voice Over and Online Marketing Consultant.
At least that's the abridged version of what I do. Within those titles I also offer:
Search Engine Optimization
writing (ebooks, website copy, audio/video scripts)

and I'm co-founder of the Secret Women's Business Network
If I can help you in anyway in your business, whether providing voiceovers, consultancy, or just a general enquiry, please fill out the contact form and tell me more about what I can do for you.
You can also find me on Twitter, Friendfeed, Facebook and Linkedin.
And why not add me to your Google+ Circles by following the link to my Google+ Profile here.